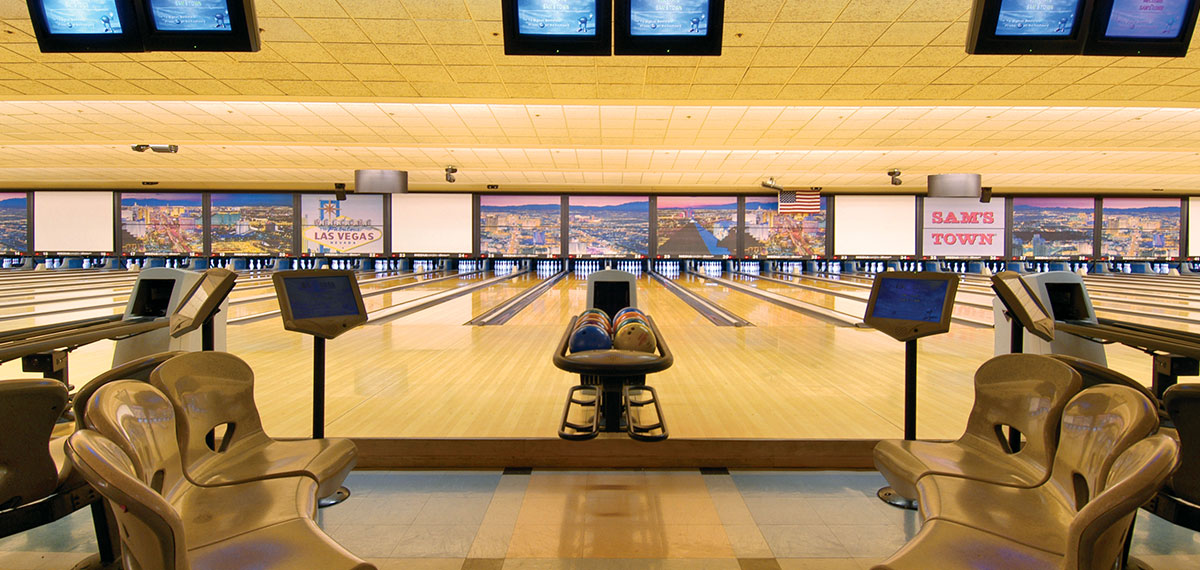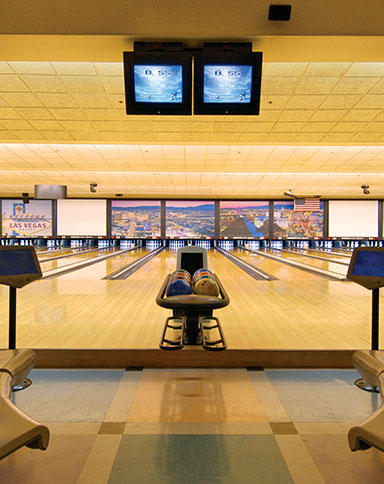 Bowling Center
Our Bowling Center is open 7 days a week offering 56 lanes of automatic scoring and bumpers for young children. We have a Full Service Pro Shop by K&K Bowling Services, a Snack Bar, and a Cocktail Lounge.
Sam's Town Bowling Center is proud to feature state-of-the-art BES X SCORING - "the easiest and smartest scoring system in the world."
Other Features
SuperTouch LCD Console – the look and feel of the latest smartphones and tablets
Facebook GameConnect – connect with friends from the lanes
Lane Chatter – chat and text with other lanes
Video Intercom – world's first video call system
18 Animation and Themed Backgrounds
Hours of Operation
Monday - Tuesday
9:00am - 10:00pm
Wednesday - Thursday
9:00am - 11:00pm
Friday - Saturday
9:00am - 1:00am
Open Play Price
Regular Rates
Monday - Friday | 9am - 4pm
Friday - Saturday and Holidays | 4pm - 9pm
Nights and Weekend Daytime
Friday - Saturday until 5pm
Xtreme Bowling
The lights go down and the music comes up!
2 hours of bowling, includes shoes, price per person
Up to 6 people, 3 hours of bowling, includes shoes
Specials
Specials are not valid on holidays
Juniors up to 17 years | Seniors aged 50+ | Monday - Friday 10am - 4pm
Sunday Morning Special
$15.00
9am - Noon | Price is per lane, per hour
2 hours of bowling, includes shoes, price per person | Not valid Friday or Saturday after 9pm or Sunday after 5pm
Must present Military ID |Not valid after 5pm Friday - Saturday
Early Morning - 3 Games
$7.00
Monday - Friday 9am - 10am